Transparency about yard traffic in real time
Efficient use of ressources
Optimal communication with shunters
Maximum transparency about yard traffic
Easy control via drag'n'drop
Configurable optimization logic
Yard Management with flow On-site
Using flow On-site, you can plan yard-internal transports in an efficient and transparent way. Shunting orders can be managed from the control center. Our web-based module Yard View creates a dynamic view of the yard infrastructure on the basis of real geodata. Status of available parking spaces and loading bays are displayed in real-time.
Yard-internal shunting orders
Disposition made easy!

Creation of shunting orders is done via drag'n'drop in the Yard View. Alternatively, automated processes (e.g. "end of loading") may also trigger a new shunting order.
Based on a configurable and location-specific set of optimization rules, flow On-site assigns shunting orders to the best suitable shunting vehicle and calculates the optimal route.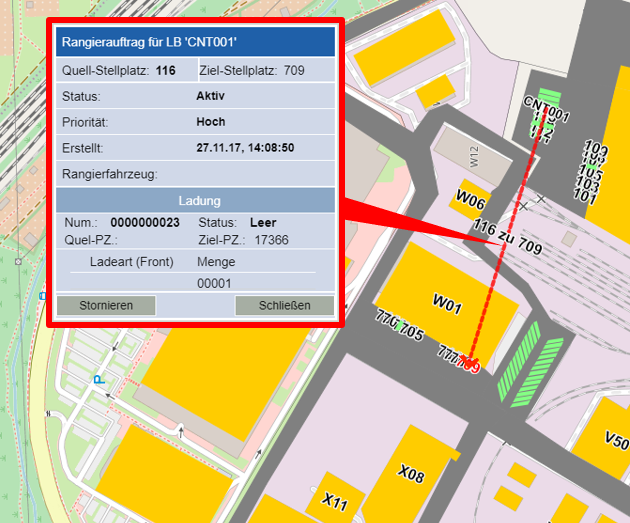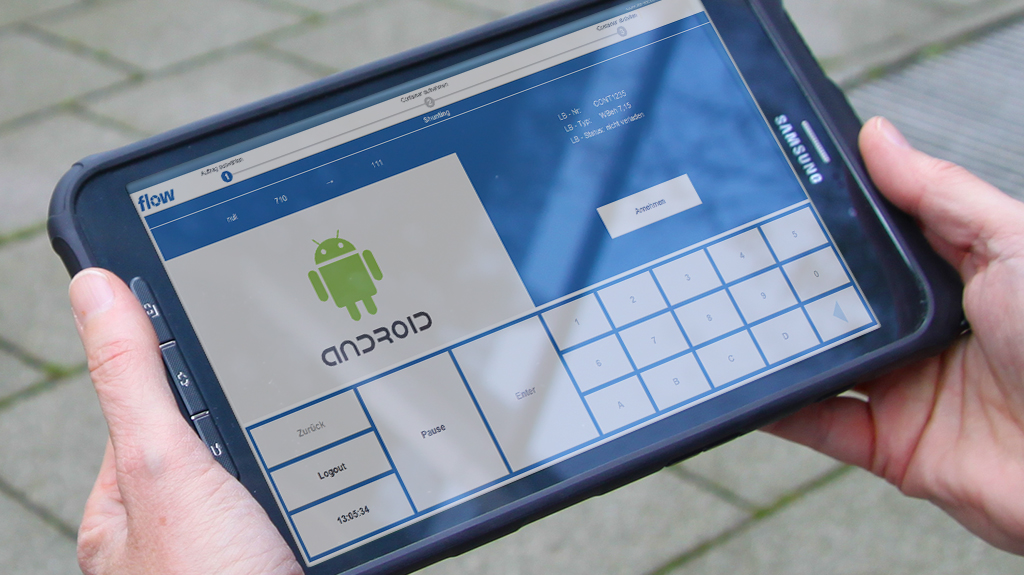 Communication with drivers via App
Transport orders are sent in real-time to mobile devices inside the vehicles. The flow shunting terminal App allows the drivers to acknowledge accepting and processing the transport order with one click.
You want to learn more about star/trac and our products?