Intelligent processing of transports: Efficient. Safe. Transparent.
Fast processing at loading bays
Highest safety standards
Real-time information
Transparent processes
More capacity for increased throughput
flow holisticly records and controls the traffic management in chemical and industrial parks. Flexible interfaces with third-party applications and intelligent technology allow the flow system to provide all functions for a continuous and efficient traffic management in real-time.
The flow modules are building blocks that can either be combined into the flow eco system or can be used as a standalone functionalities.
Innovative technologies
flow integrates newest innovations with existing technology – and controls processes for optimal efficiency and value. Highest process safety and full transparence are ensured.
Automatized check-in and check-out without leaving the vehicle
Using RFID identification, drivers as well as associated transport orders are automatically identified while approaching the gate.

Drivers are identified using biometric identification at the self-service terminals without leaving the vehicle.

flow records all printed documents of a drive during the transport processing in the plant. During exit, the documents are printed automatically for the driver to collect them.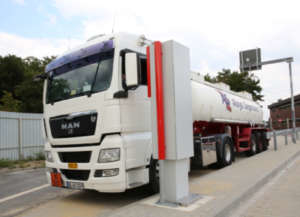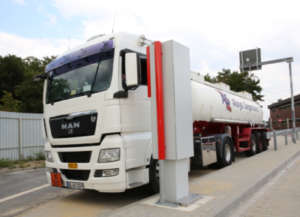 Driver self-service terminal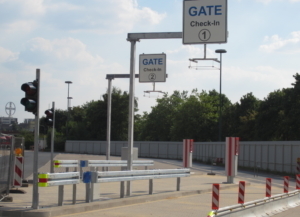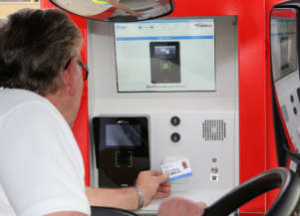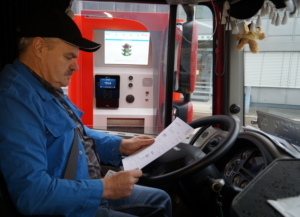 Self-serviced weighing for drivers
The driver logs into the flow system using the flowcard and an NFC-capable smartphone.

The driver starts the vehicle weighing by holding the smartphone near the flow Touchpoint

The weighing voucher is automatically stored in flow and is sent to the driver via email to the smartphone.
With the flow2go app family, particular functions and process steps of the whole flow process chain can be easily operated in real time on tablets, smartphones or handheld devices whereever you want to. flow functions that also can be used independently are for instance: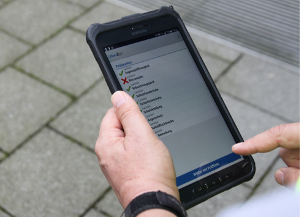 Check off items on the milestone checklist using mobile device
Documentation of pictures, remarks, driver signature
Electronic logging and storing of check results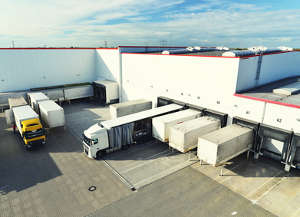 Record orders for un/-loading
Record time of arrival at loading bay
Call to the loading bay
Loading begin
Securing of cargo captured on photo
Loading end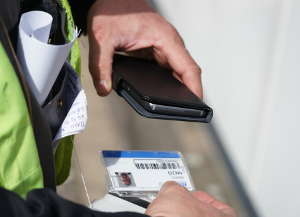 Driver log-in and authorization
Weighing via flow Touchpoint (NFC) WITHOUT terminal
Send weighing voucher to driver and handover to flow or other systems
flow Cloud
In the flow Cloud we develop logistics services being fully compatible with the standard flow functionalities. After registration they can be used completely flexible and are paid per use – without investment costs. Comfortable, with assured data integrity and protection, guaranteed service levels and continuous functional development.
You want to learn more about star/trac and our products?