Truck supply control:
Easy. Quick. Reasonable.
Ready to use
Cost effective
Cloud installation
Digital control of your yard processes
Hardware-free operation
Upgrade through add-on modules – individually and at any time
flow essential– our cloud solution for your fast, cost-effective and transparent yard management
Based on many years of experience with our customers, we are breaking new ground with our Yard Management Software flow essential – by offering a solution for the effective control of your yard processes that is as hardware-free as possible and out of the cloud.
flow essential is the preconfigured standard of our yard management software flow. It ensures the control of yard processes at your site. By the digitalization of the processes the internal IT will be less loaded.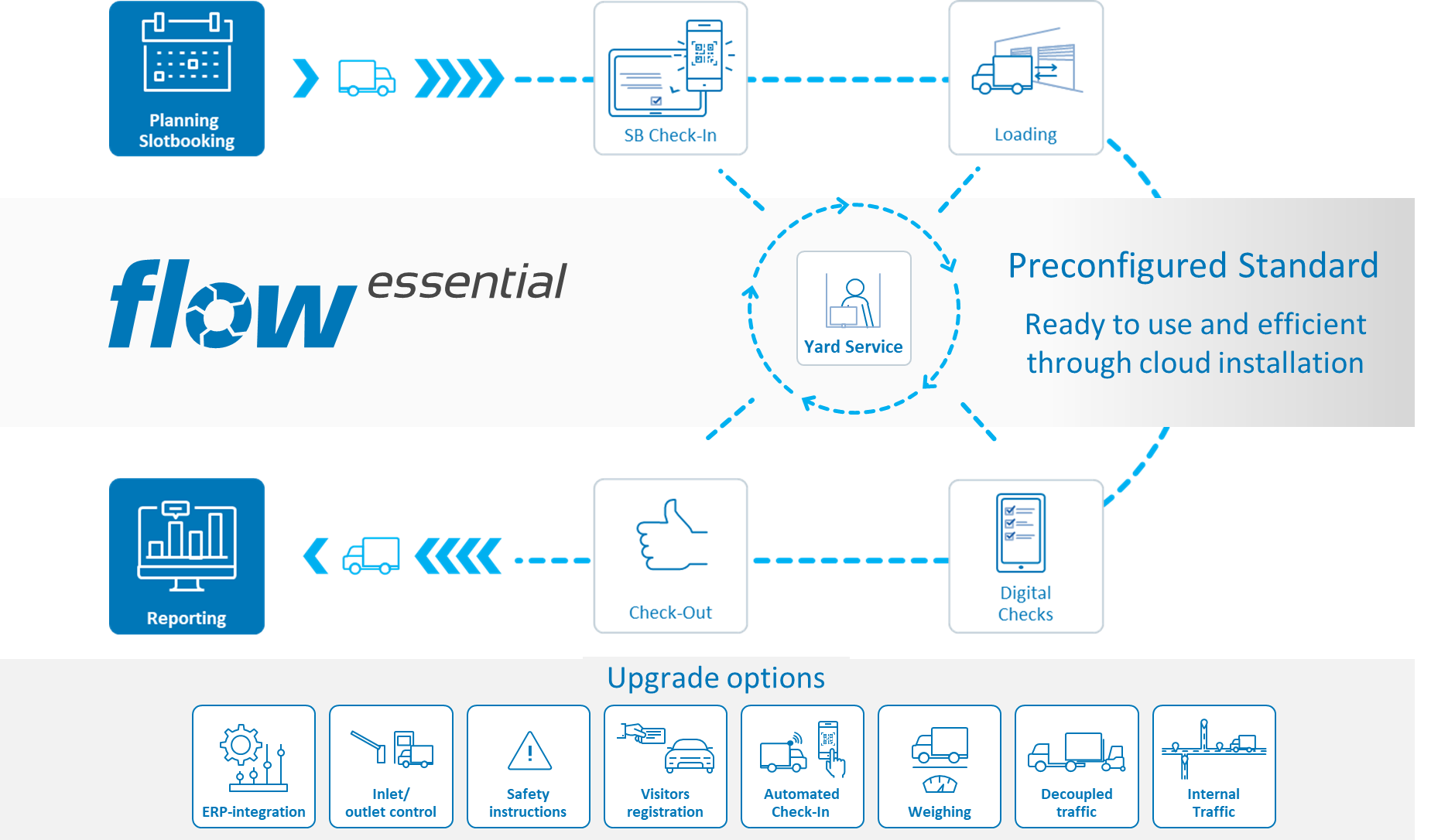 Your existing systems and technology will be integrated.
Are you interested in fast and cost-effective handling of truck control from Slotbooking, Check-In, weighing of trucks and related controls to Check-Out?
Book your Live Demo of flow essential today and contact us directly.
You want to learn more about us and our products?